Stone age toddlers may have attended a form of prehistoric nursery where they were encouraged to develop their creative skills in cave art, say archaeologists.
Research indicates young children expressed themselves in an ancient form of finger-painting. And, just as in modern homes, their early efforts were given pride of place on the living room wall.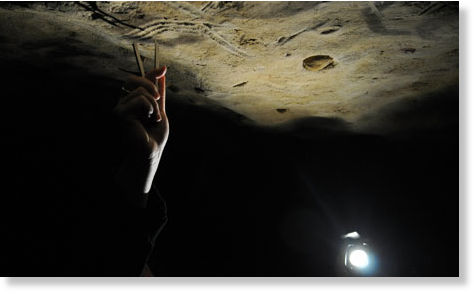 A Cambridge University conference on the archaeology of childhood on Friday reveals a tantalising glimpse into life for children in the palaeolithic age, an estimated 13,000 years ago.
Archaeologists at one of the most famous prehistoric decorated caves in France, the complex of caverns at Rouffignac in the Dordogne known as the Cave of a Hundred Mammoths, have discovered that children were actively helped to express themselves through finger fluting - running fingers over soft red clay to produce decorative crisscrossing lines, zig-zags and swirls.