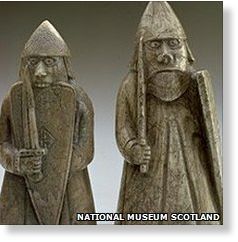 Submerged sites of ancient communities could be hidden in the seas around the Western Isles, according to experts.
Dr Jonathan Benjamin and Dr Andrew Bicket believe the islands' long and sheltered lochs have protected 9,000-year-old Mesolithic relics.
Rising sea levels may have covered up to 6.2 miles (10km) of land on the west coast of the Outer Hebrides.
The archaeologists are to give a presentation in Comhairle nan Eilean Siar's council chambers on Monday.
During the Mesolithic period, also known as the Middle Stone Age, Britain was transformed from a peninsula to an island.