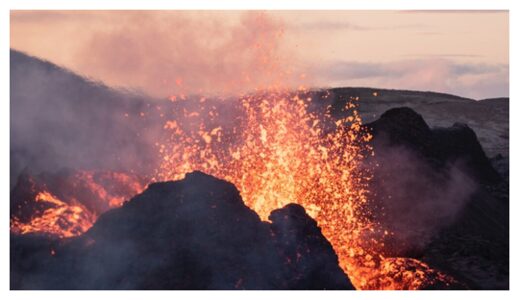 When medieval monks were looking up at the night sky, writing down their observations of celestial objects, they had no idea that their words would be invaluable centuries later to a group of scientists in a completely different field: volcanology.
A new study published Wednesday in the peer-reviewed journal
Nature
explains how
descriptions of lunar eclipses by monks and scribes were key
in studying some of the largest volcanic eruptions on Earth.
Using a combination of these medieval writings and climate data stretching back centuries, researchers were able to clarify the date of around 10 volcanic eruptions that took place between the year 1100 and 1300.
"I was listening to Pink Floyd's Dark Side of the Moon album when I realized that the darkest lunar eclipses all occurred within a year or so of major volcanic eruptions," lead author Sébastien Guillet, senior research associate at the Institute for environmental sciences at the UNIGE,
said in a press release.
"Since we know the exact days of the eclipses, it opened the possibility of using the sightings to narrow down when the eruptions must have happened."
Researchers say that getting a more accurate date for these Earth-shattering events could help paint a clearer picture of how volcanos contribute to extreme climate variability.