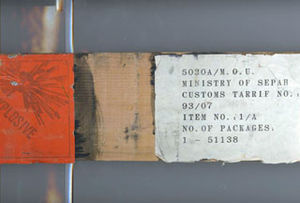 After Israel released photos it said proved that a huge shipment of weapons for Hezbollah came from Tehran, Iranian news agencies publish evidence showing that the photos are forged.
Israeli naval sources recently claimed that they found a large cache of Iranian-made arms when they stormed a vessel near Cyprus in the Mediterranean Sea.
They claimed that the ship was heading for the Hezbollah resistance movement, either in Lebanon or Syria.
Iran instantly dismissed the claims, issuing a statement with which it condemned Israel's many acts of piracy in international waters.