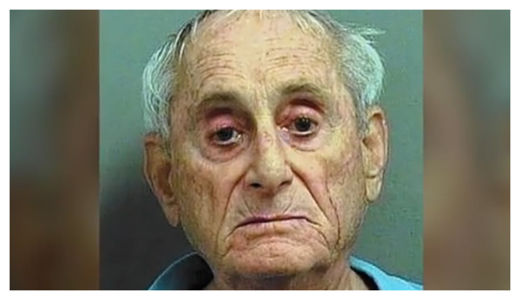 Police in Lake Worth, Florida arrested a 76-year-old man after he broke her hip during an altercation over online infidelity.
Edward Aronson was arrested at his wife's side in Bethesda Hospital West early Friday morning. Police had been called to the hospital after a nurse overheard Aronson saying that she had broken her hip after he had pushed her.
"She accused me of cheating and was yelling at me so I pushed her," the nurse claims Aronson told someone on the phone. Sylvia Aronson told the arresting officers that she had walked in on her husband browsing a dating website. The couple argued, and as the fight escalated, she slapped him in the face.
Edward Aronson responded by pushing her over. The force of her fall broke her right hip.
"After 33 years of marriage, I cannot believe it," she allegedly told officers.
Both Edward and Sylvia confessed to their actions, but only Edward faces charges of battery against a person 65 years or older.
Watch KTVU-TV's report on the incident below.