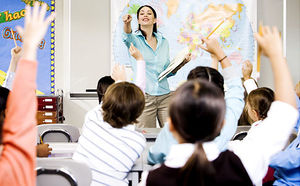 A Senate committee in Tennessee approved a bill that would ban teachers from discussing homosexuality to students in kindergarten through eighth grade.
A Tennessee Senate committee has given the green light to a bill that would bar teachers from discussing homosexuality with elementary and middle school students.
The legislation, dubbed the "don't say gay" bill, states teachers cannot "provide any instruction or material that discusses sexual orientation other than heterosexuality."
Republican Stacey Campfield, the bill's sponsor, has argued the move is "neutral," according to the
Knoxville News Sentinel.
"We should leave it to families to decide when it is appropriate to talk with children about sexuality - specifically before the eighth grade," he added.