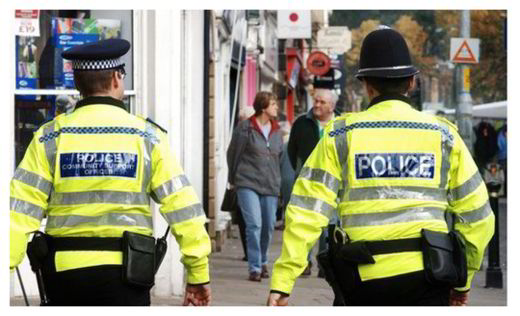 Police routinely "manipulate" crime figures in a bid to meet ­performance targets, a serving officer said yesterday.
Up to one in four rape and other sexual crimes go unrecorded, while burglaries disappear in a "puff of smoke", said Scotland Yard crime analyst PC James Patrick.
Other officers backed up his claims at the hearing, calling the practice ­"institutional corruption".
Sir Bernard Jenkin, chairman of the Commons Public Administration Committee, said he was "shocked" at the revelations.
He said: "What we have heard is basically how there is a system of incentives in the police that has become inherently corrupting and I think that is a very shocking thing to hear.
"This is a really savage thing to say, that we can't trust the leadership of our constabularies to ­measure their own performance." PC Patrick - who is awaiting internal disciplinary proceedings - said the Met had effectively been under-recording rape and serious sexual offences by between 22 and 25 per cent.
Robberies were logged as "theft snatch" in order to get them "off the books". And burglaries were also downgraded to lesser offences he said, adding: "As many as 300 burglaries would disappear within a couple of weeks."
Former West Midlands chief inspector Dr Rodger Patrick - no relation to PC Patrick - told the stunned MPs about techniques including "cuffing", "nodding", "skewing" and "stitching" which he said officers used to make the figures look better.
Yesterday's claims provoked outrage among campaigners.
Peter Cuthbertson, of the ­Centre for Crime Prevention said: "It was brave of police to confess to this.
"We know that the manipulation of crime figures has been going on for a long time. There is a real danger in spreading complacency about crime rates when many vulnerable people's lives are being ruined."
Javed Khan, of Victim Support, said: "Victims must be confident that they will be taken seriously if they report a crime, so justice can be done.
"The service that is provided to victims, rather than meeting ­targets, should be the clear focus for all police forces."
The charity Rape Crisis said it was "very concerned" by the disclosures.
Last night, a Met Police spokesman said the recording of sex offences had an "average compliance" rate of 95 per cent in audits during the last year.
Similarly the average compliance rate of all crime types was 96 per cent.
He added: "The Met is committed to ensuring crimes are accurately recorded and has put in place robust processes to ensure crimes are neither over nor under recorded."