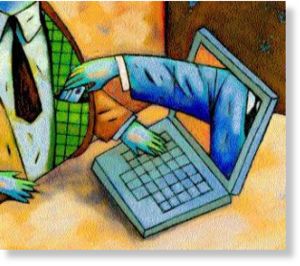 Federal authorities have shut down 150 websites accused of selling knock-off or pirated merchandise to unsuspecting online bargain hunters.
Immigration and Customs Enforcement Director John Morton and Assistant Attorney General Lanny A. Breuer announced the results of the ICE and FBI three-month investigation on "Cyber Monday," the day that for many shoppers kicks off the online holiday shopping season.
The government seized the domain names for the sites that sold everything from fake replica NBA jerseys to replica Louis Vuitton handbags and imitation Ugg boots.
"This is straight crime," Morton said. "This is people being duped into buying a counterfeit."