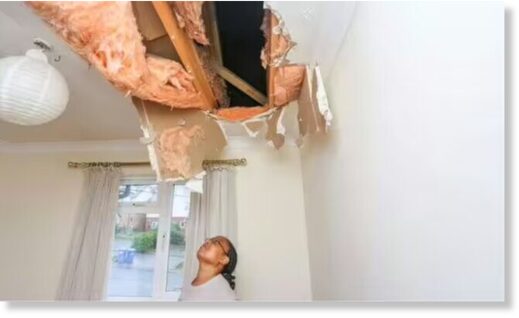 A block of ice decimated a woman's roof after "falling from a landing
plane
", leaving her horrified after it caused £12,000 in damage.
A massive bang alerted Dr Carla George, 45, to the incredible incident, right as she was in the middle of a work call at her home in Banbury in Oxfordshire on Tuesday last week (September 12).
When she went to investigate, she was gobsmacked to find herself seeing the sky through her roof - and a huge block of ice on the floor.
She thought there had been "some sort of explosion", and quickly called the
fire brigade
, reports
Manchester Evening News
.