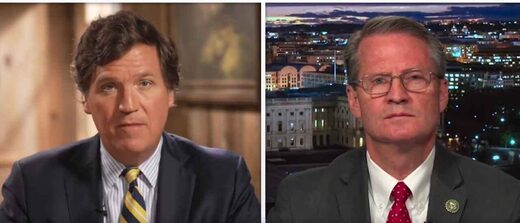 Daily Caller co-founder Tucker Carlson released an episode Tuesday focused on the government's investigations into unidentified flying objects ... and it was one for the history books.
This was Carlson's
42nd episode
since launching his own show, and he held nothing back. Aliens are real, we know their tech is not of human origin, so why is the government hiding the truth from us? Especially when we already know and have accepted that we're not alone in the universe?
To answer these questions, Carlson
turned
to Tennessee Republican Rep. Tim Burchett, who confirmed the "coordinated effort" to hide
UFO information
from the public for at least the last 80 years, possibly more. But what else did we learn from this highly insightful conversation on one of the weirdest aspects of our current reality?