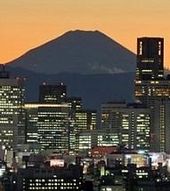 Young Japanese men are losing interest in sex, according to a study commissioned by the government, in a further warning sign for a nation notorious for its low birth rate, a doctor said Friday.
The survey also found that more than 40 percent of married people said they have not had sex in the past month, said Kunio Kitamura, head of the clinic of the Japan Family Planning Association, who took part in the survey.
"This is directly linked with falling birth rate. Policy actions are necessary," Kitamura told AFP.