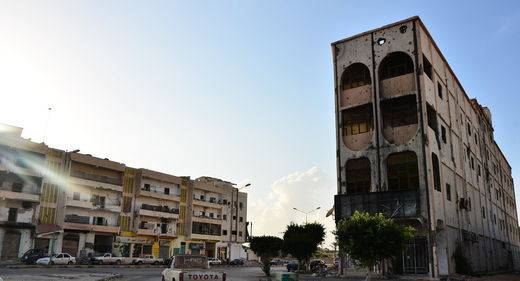 Libya's official government conducted several tactical airstrikes in the vicinity of the town of Misrata Sunday, another episode in the ongoing war between the internationally recognized government of Prime Minister Abdullah al-Thinni
and the coalition of his political opponents known as Libyan Dawn
.
According to the official reports, the Libyan air force, controlled by Thinni, hit several targets in the Libyan Dawn controlled city of Misrata,
including a sea port, an air force academy near the airfield and a steel mill, the largest in the country, in an attempt to disrupt the town's economic viability
. Representatives for Libyan Dawn confirmed the airstrikes, claiming no immediate victims or damage.