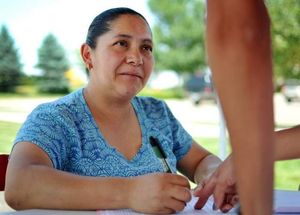 Center organizers say donations have dropped due to perceptions that federal reforms will cover women's health care needs.
Women's Resource Center closed its doors suddenly Friday, saying that federal health-care reforms have changed donor perceptions of the need to support affordable women's health care services.
The Fort Collins nonprofit, which has provided a wide array of bilingual health and human services primarily for uninsured or underinsured women, has operated in Larimer County since 1975. Its programs focused on prevention of breast, cervical, ovarian and reproductive cancers, dental health and diabetes education and mental health services.
"The perception among many of our previous grantors seemed to be that Obamacare would now be able to provide for all women's health needs,
" the nonprofit's board said in a written statement released Friday. "We started to develop a program to provide short-term crisis management for women who needed assistance with prioritizing and finding solutions to many of life's difficulties, especially mental health issues."