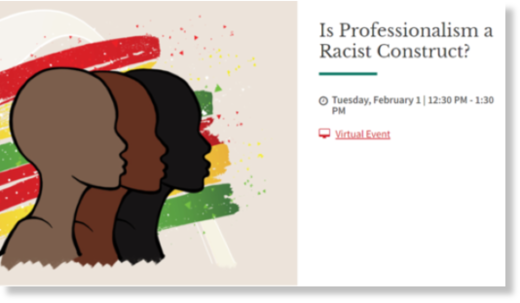 In a virtual talk scheduled for February 1, students at Washington University in St. Louis, Missouri, will hear how "professionalism," understood here as codes of dress, behavior and etiquette in the workplace, is actually racist.
The university's website
explains
that "the term 'professionalism' has at times been used to silence and marginalize people of color, when attributes of appearance, language or interactions that have nothing to do with job knowledge or constructive collegial relationships are labeled as 'unprofessional.'"
"In this context, so-called professionalism is coded language, a construct that upholds institutional racist policies and excluding practices."