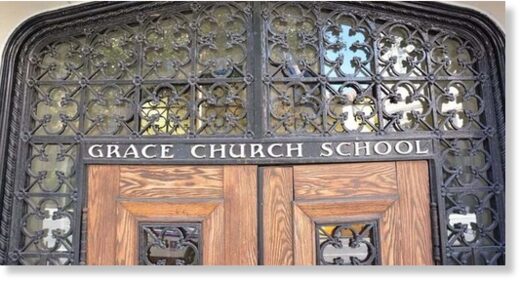 For three days, I've had sitting on my virtual spindle a post that Bari Weiss, formerly of the
New York Times
, posted on her Substack page. It's entitled "I Refuse to Stand by while My Students Are Indoctrinated." The author isn't Weiss but is, instead, Paul Rossi, a math teacher at Grace Church High School in Manhattan (annual tuition: $57,330). On Friday, Weiss added another open letter, this from Andrew Gutmann, a parent who had just pulled his daughter out of Brearley, another expensive private school (annual tuition: $54,000). Both are horrifying exposés of and attacks against the woke culture saturating these institutions.
Both letters are long and don't yield easily to a brief summary. I'll quote a few select paragraphs from each, but you must read them to get the full flavor of the Maoist madness at these institutions.
Paul Rossi, the teacher,
writes
that Grace Church is focused on "'antiracism' training and pedagogy that I believe is deeply harmful to [my students] and to any person who seeks to nurture the virtues of curiosity, empathy and understanding."