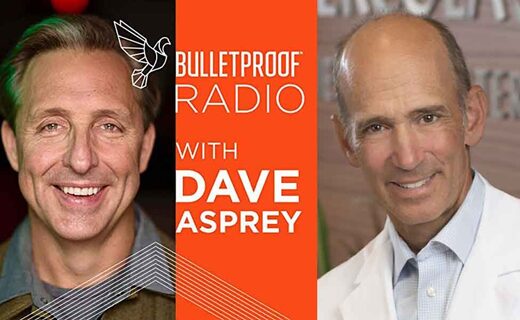 I was recently featured on Bulletproof Radio with Dave Asprey, a Silicon Valley entrepreneur, founder and CEO of
bulletproof.com
. I've interviewed Dave about
fasting
and the role
ketones play in COVID-19
, but this time we talked about my book, "The Truth About COVID-19," which was released April 29, 2021.
Amazon preordered 100,000 copies of the book, which signals just how popular this information is. Unfortunately, because the book has been so popular and due to printing delays, hard cover versions will not be available until the end of May. However, the Kindle version is now available.
It doesn't take much digging to realize that most of what you see on mainstream media and social media — including Google, Twitter, Facebook and YouTube — is being cleverly manipulated with sophisticated propaganda derived from decades of data stolen from you and the rest of the population by Google.
If you rely only on these mainstream media, you will only hear the official propaganda narrative about the pandemic, because everything else has been censored — everything, 100%
. In our interview, you can hear a few of the best tips to not only stay healthy, but to learn the truth about what appears to be a very dark agenda.
One of the biggest motivating catalysts behind this engineered pandemic is this transfer of wealth from most everyone to a global tyranny.
In the long term, the goal is to convert us into digital assets that can be controlled and manipulated. It appears their intent is to put us in a virtual world that essentially makes us digital assets that can be traded. Decentralized options are the solution, which is why we need to develop decentralized censorship-resistant internet and social media platforms.