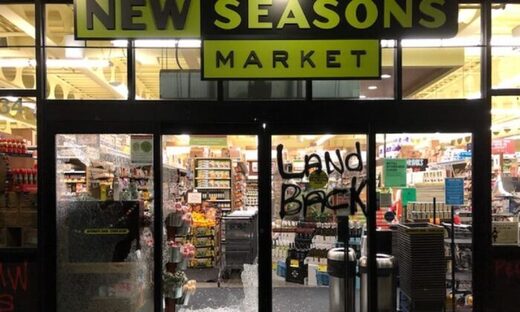 Rioters in Oregon's largest city on Thanksgiving caused thousands of dollars in damage, authorities said.
A group of people dressed in black clothing were witnessed smashing windows along Hawthorne Street in the early hours of Nov. 26, according to the Portland Police Bureau.
Officers canvassed the area and found that damage had been inflicted upon at least 10 businesses in the area.