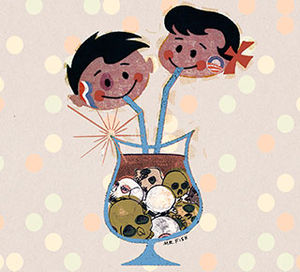 We will all swallow our cup of corporate poison. We can take it from nurse Romney, who will tell us not to whine and play the victim, or we can take it from nurse Obama, who will assure us that this hurts him even more than it hurts us,
but one way or another the corporate hemlock will be shoved down our throats
. The choice before us is how it will be administered. Corporate power, no matter who is running the ward after January 2013, is poised to carry out U.S. history's most savage assault against the poor and the working class, not to mention the Earth's ecosystem. And no one in power, no matter what the bedside manner, has any intention or ability to stop it.
If you insist on participating in the cash-drenched charade of a two-party democratic election at least be clear about what you are doing
. You are, by playing your assigned role as the Democratic or Republican voter in this political theater, giving legitimacy to a corporate agenda that means your own impoverishment and disempowerment. All the things that stand between us and utter destitution - Medicaid, food stamps, Pell grants, Head Start, Social Security, public education, federal grants-in-aid to America's states and cities, the Women, Infants, and Children nutrition program (WIC), Temporary Assistance for Needy Families and home-delivered meals for seniors - are about to be shredded by the corporate state. Our corporate oligarchs are harvesting the nation, grabbing as much as they can, as fast as they can, in the inevitable descent.