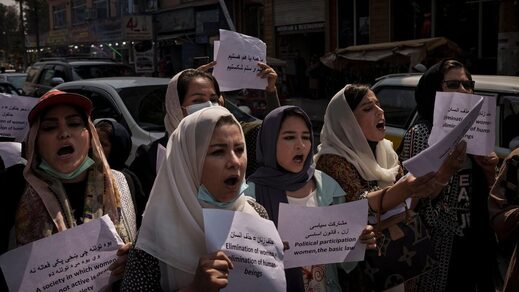 Female employees in the Kabul city government have been told to stay home, with work only allowed for those who cannot be replaced by men, the interim mayor of Afghanistan's capital said, detailing the latest restrictions on women by the new Taliban rulers.
The decision to prevent most female city workers from returning to their jobs is another sign that the Taliban, who overran Kabul last month, are enforcing their harsh interpretation of Islam
despite initial promises by some that they would be tolerant and inclusive
.
Comment:
The
interim
government has been in power for but a brief perid, and, whilst the country has been
declared
as much safer than it was before, clearly more time needs to be given before one can consider their promises broken.
In their previous rule in the 1990s, the Taliban had barred girls and women from schools, jobs and public life.
Comment:
And when the US ruled Afghanistan it resulted in the
deaths
of nearly half a million civilians.