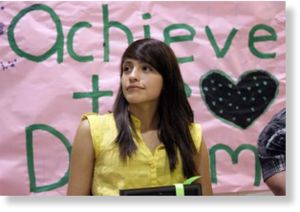 A Texas teenager faces theft charges after police said she duped her community into giving her $17,000 because they erroneously believed she was dying of cancer.
Ruth Angelica Gomez, 18, of Horizon City, Texas, created the Achieve the Dream foundation, under which she held fund-raising events and solicited donations to help cure her leukemia, which she had said would claim her life before the year ended, Horizon City police Detective Liliana Medina said.
Yet there was no indication that Gomez ever had cancer, police said.
She is being charged with felony theft by deception, punishable by up to two years in jail and a $10,000 fine.
"Ms. Gomez stated that she had been diagnosed with a terminal illness (Leukemia) and was under treatment for the disease, although Ms. Gomez does not have any form of cancer," Medina said.