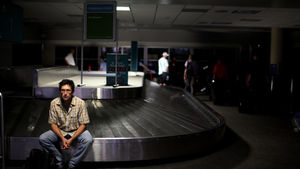 San Diego -- Officials have a complete breakdown of streets in areas of the county affected by boil-water advisories. Click
here
for a complete list of areas and street listings.
Power was fully restored in San Diego County Friday following a historically severe blackout that left some 5 million people without electricity from Mexico to southern Orange County and prompted a federal probe into its cause.
Despite the restoration, public elementary, middle and high schools remained shuttered in the region Friday, along with federal courts, authorities said. That decision was made Thursday, when San Diego Gas & Electric reported that the outage could continue through Friday and even into Saturday.
County courts and other government agencies, however, were open for business as usual.