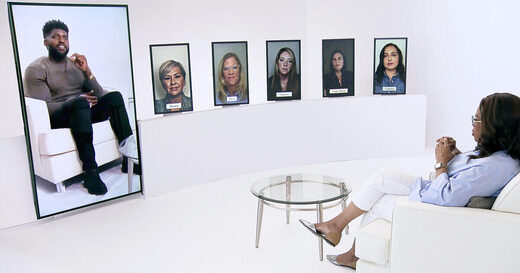 Billionaire media mogul Oprah Winfrey declared in an episode of her eponymous series,
The Oprah Conversation
that "whiteness" and "white privilege" afford unspecified benefits to white people in the "caste system" of America.
In an episode entitled "Uncomfortable Conversations with a Black Man: Part 1" — featuring former NFL linebacker Emmanuel Acho and drawing its name from Acho's
YouTube series
of the same name — Oprah Winfrey invited several white people to discuss "racism," "white privilege," and "whiteness."
Oprah praised her white guests for accusing themselves of being "racist."