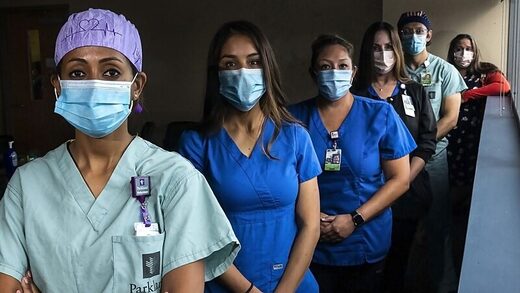 Across the United States, nurses and other healthcare workers are
being
fired
for not getting vaccinated. Is there any better illustration of the folly of our public health establishment?
These nurses have served on the frontline for more than eighteen months, helping to treat COVID patients day after day, while most of the people demanding vaccine mandates were sitting at home on their laptops.
"Thanks for all your hard work. Oh, you don't want to get the vaccine? Well in that case, sayonara." In addition to being mean-spirited, the policy of firing unvaccinated healthcare workers doesn't really make any practical sense. And that's putting it charitably.