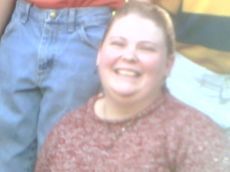 North Georgia investigators are trying to find a Michigan mother, missing now for 11 days.
Amber Gerweck's parents live in Calhoun, Georgia and they spoke with their daughter on April 9th, the day she left Jackson, Michigan. But she never mentioned she was coming south.
Her father Dale Seger said, "We have no answers, only questions is all we have."
Gerweck is 32 years old and has four children back in Michigan. She also works as a data analyst in Homeland Security. The GBI is not ruling out any possibilities, but has also discovered no connection. Family friend Susan Kirkland described Gerweck as a responsible person. "Amber had a very important job and went through a lot of vetting. She would not make rash decisions," Kirkland said.