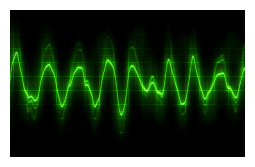 Elevated Indiana radiation levels - specifically near the border of Indiana and Michigan - have prompted
explosions, military helicopters
, thousands of eyewitness accounts, but where is the mainstream media coverage? Now independent radiation experts are reporting increased levels in some other states, with one particular station noticing an
increase since just around 11:45am mountain time on Thursday
.
This coincides with community board posts created just around the same time in a number of locations, even before the incident hit the public. In one such posting
on a law enforcement website
discussing the radiation increase, an individual from Chicago states "We've been encountering some high readings at the labs here."
Independent radiation monitoring station owner Joey Stanford has uploaded a video showing spiked radiation levels as
far as Colorado
. Some individuals are questioning the actual source of the increased radiation, stating that it could be solar-based.
Stanford created the video in response to the growing concerns over elevated radiation levels stemming from Indiana. Indiana radiation levels normally hover around 5 and 6 counts per minute (CPM), but the levels drastically increased to as
much as 7,139 CPM without warning
. Afterwards, the EPA disabled the online measurement tool. Here is the
screenshot
of the tool showing the skyrocketing levels.