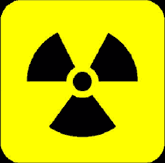 Berlin - Chancellor Angela Merkel vowed Thursday that Germany would speed up the transition to renewable energy as Europe's top economy mulled a "measured exit" from nuclear power after the events in Japan.
"We want to reach the age of renewable energy as soon as possible. That is our goal," the chancellor told parliament during a fiery speech that drew frequent opposition jeers, indicating the depth of passion over the issue.
Merkel, a former environment minister, called for a "measured exit" from nuclear power and said "everything would be put under the microscope" during a three-month study to consider the future of energy policy in Germany.