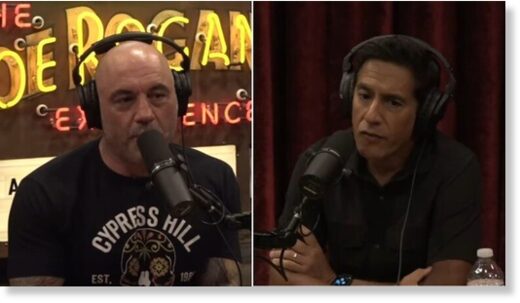 CNN's row with Joe Rogan over his use of Covid-19 treatments took a twist on Wednesday when the network's chief medical correspondent went on Rogan's podcast and was confronted about the network's 'lies'.
Popular American podcaster Joe Rogan is a Covid vaccine skeptic and used an unproven therapeutic regimen when he contracted Covid-19 in late August. Among other things, he took the anti-parasitic drug ivermectin. CNN reported that he used "a horse dewormer," which he insists is a lie, since he took the version of the drug for human use after it was prescribed by a doctor.
On Wednesday, the podcast host had the opportunity to raise the issue with CNN' top medical reporter, Sanjay Gupta, who was not able to defend his network's 'horse dewormer' claims.
"They shouldn't have said it was horse dewormer," Gupta readily acknowledged, seemingly eager to change the topic. But Rogan persisted.