The toll of the Iraq and Afghanistan wars is catching up with the Washington state communities near Joint Base Lewis-McChord in the form of suicides, slayings and more.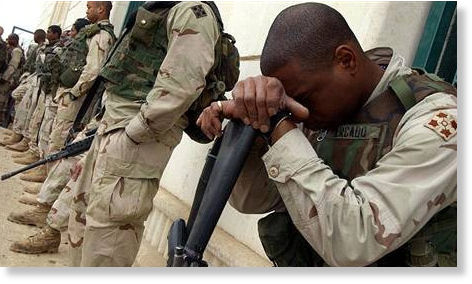 Mary Coghill Kirkland said she asked her son, 21-year-old Army Spc. Derrick Kirkland, what was wrong as soon as he came back from his first deployment to Iraq in 2008.
He had a ready answer: "Mom, I'm a murderer."
He told her how his team had kicked in the door of an Iraqi house and quickly shot a man inside. With the man lying wounded on the floor, "my son got ordered by his sergeant to stand on his chest to make him bleed out faster," Kirkland said. "He said, 'We've got to move, and he's got to die before we move.'"
Not long after, Derrick told her, he had fallen asleep on guard duty, awakening as a car was driving through his checkpoint. He yelled for it to stop, but the family in the car spoke no English. "So my son shot up the car," she said.