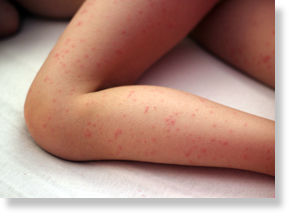 It is a new trend that health officials are calling dangerous, parents ordering candy online that is infected with a contagious disease and giving it to their children.
Vaccines have always been a controversial issue for some parents but others believe in them.
Mother of two Erin Bantis said, "Yes, I have gotten vaccines. All of them that are required at this point for my kids."
Originally parents who did not want their child to receive the chicken pox vaccine, Varicella, let their child contract it naturally.
Now, thanks to a growing trend, hard candy, like lollipops, are being infected with the chicken pox virus and sold online, and some parents are buying them to infect their children.
Ardmore Public School nurse Renita Dotson said, "I just cant believe it. I can't believe that when you look at things that are out there and the things on the internet I guess I'm not really surprised."