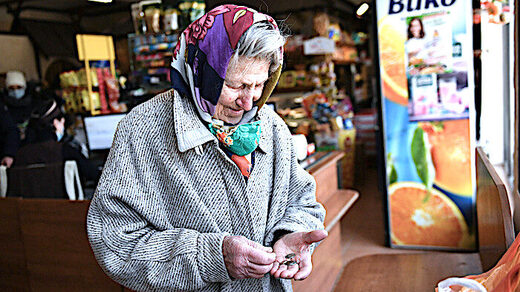 Russia's top economic bosses are embroiled in a row over whether retirees should be able to count on handouts from the government, or if workers should be expected to set aside savings to cover their living expenses later in life.
Speaking to members of the Budget Committee in the country's Senate on Tuesday, the
first deputy director of Russia's central bank, Sergey Shvetsov, told lawmakers that elderly people shouldn't be dependent on state funds.
"Helping pensioners, in my opinion, is a bit too late. Citizens should retire with a good pension package which, first and foremost, must be built up by themselves throughout their lives. This is called capitalism."
According to Shvetsov,
efforts to bolster older peoples' incomes by raising the pension rate, as well as one-off sums offered up to help them with rising living costs,
are a throwback to a bygone era.
"When a person retires and relies entirely on the state - this is called socialism. We are closer to our Soviet past on this front, and the proposal of the Central Bank is to transform this situation through encouraging and incentivizing citizens, as well as reforming pension institutions."