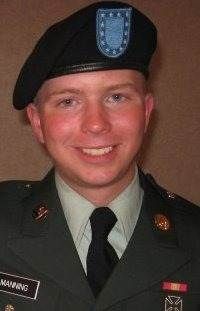 Washington - Following an intensive seven-month investigation, the Army on Wednesday filed 22 additional charges against Pfc. Bradley Manning, accused of illegally downloading tens of thousands of classified U.S. military and State Department documents that were then publicly released by WikiLeaks, military officials tell NBC News.
The most serious of the new charges is "aiding the enemy," a capital offense which carries a potential death sentence.
Pentagon and military officials say some of the classified information released by WikiLeaks contained the names of informants and others who had cooperated with U.S. military forces in Afghanistan, endangering their lives. According to the officials, the U.S. military rounded up many of those named and brought them into their bases for their own protection. But, according to one military official, "We didn't get them all." Military officials tell NBC News, a small number of them have still have not been found.