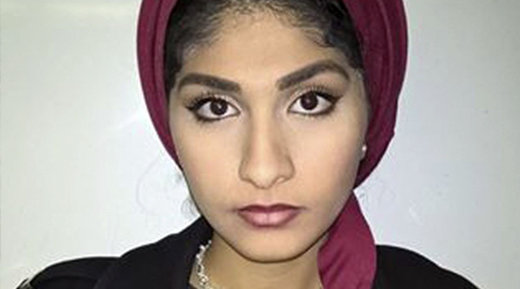 New York Police arrested a woman who claimed she was the victim of an anti-Muslim attack by men screaming "Donald Trump" after it emerged she had fabricated the entire story.
Student Yasmin Seweid, 18, claimed she was verbally attacked by "three drunk, white men" shouting "Donald Trump" at her during a subway ride on December 1.
"They kept saying, 'You don't belong here, get out of this country, go back to your country,' and finally they came really close and they were like, 'Take that rag off your head,'" Seweid told CBS at the
time
, adding that one of the men tried to pull off her hijab before she fled.
It's understood that at one point police had been close to finding one of the fabricated attackers, based on a description provided by Seweid. The teen wrote in a now-
deleted
Facebook post that she found the incident "dehumanizing" and that she couldn't speak about it "without getting emotional."
Seweid also described how president-elect Donald Trump "just promotes this stuff and is very anti-Muslim, very Islamophobic, and he's just condoning it."
Protests were held at New York's Grand Central station in response to the alleged attack.