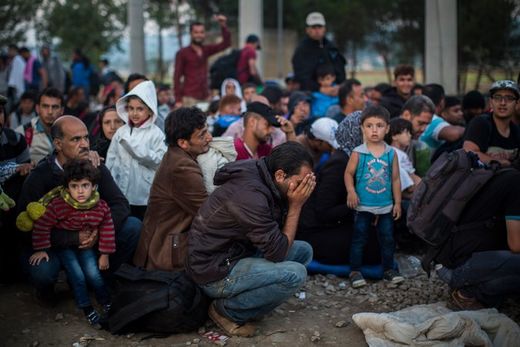 Watching the horrific images of Syrian refugees struggling toward safety — or in
the case of Aylan Kurdi
, 3, drowning on that journey — I think of other refugees. Albert Einstein. Madeleine Albright. The Dalai Lama.
And
my dad
.
In the aftermath of World War II, my father swam the Danube River to flee Romania and become part of a tide of refugees that nobody much cared about. Fortunately, a family in Portland, Ore., sponsored his way to the United States, making this column possible.
If you don't see yourself or your family members in those images of today's refugees, you need an empathy transplant.
Aylan's death reflected a systematic failure of world leadership, from Arab capitals to European ones, from Moscow to Washington. This failure occurred at three levels:
■ The Syrian civil war has dragged on for four years now, taking
almost 200,000 lives
, without serious efforts to stop the bombings.
Creating a safe zone
would at least allow Syrians to remain in the country.
■ As millions of Syrian refugees swamped surrounding countries, the world shrugged. United Nations aid requests for Syrian refugees are only 41 percent funded, and the World Food Program was recently forced to slash its food allocation for refugees in Lebanon to just $
13.50 per person a month
. Half of Syrian refugee children are unable to go to school. So of course loving parents strike out for Europe.
■ Driven by xenophobia and demagogy, some Europeans have done their best to stigmatize refugees and hamper their journeys.