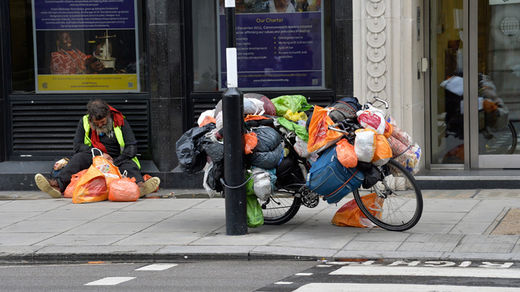 Britain has been labeled the "European capital of inequality" after a report found it is the most unequal country in the EU, and worse than even the United States.
The Dublin-based European Foundation for the Improvement of Living and Working Conditions (Eurofound) analyzed wages across the EU.
It found that the UK has the highest Gini coefficient of any EU member state, and eclipses that of the US
. The coefficient is a widely used measure of income distribution within a nation, and is often used to calculate inequality.
According to analysts at Eurofound, Britain has a Gini coefficient of 0.404, while the US is at 0.4.
Portugal and Latvia followed the UK with Gini coefficients of 0.358 and 0.357, respectively. The average Gini index for the EU as a whole in 2011 was 0.346.
Eurofound's study, titled Recent Developments in the Distribution of Wages in Europe, looked at data from 2004 to 2011, the period before and after the onset of the Great Recession.