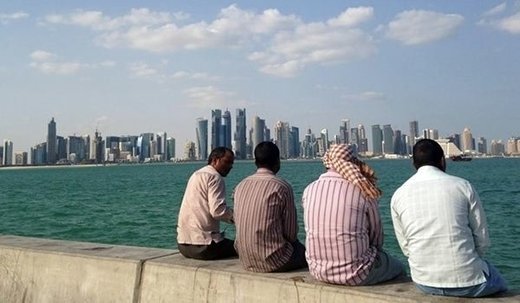 Figures from most recent census available in Qatar showed that
almost 60 percent of Qatar's 2.4 million population live in what the government calls "labor camps,"
, highlighting the issue of the emirate's huge migrant workforce.
The figures from the Ministry of Development Planning and Statistics (MDPS) revealed that 1.4 million people live in what the department officially designates as "labor camps", Daily Star reported.
At the time of the survey, the official population was 2.4 million and the statistics found the overwhelming majority, 1.34 million, were male. However, since the census, Qatar's population has grown further to just over 2.5 million.
The accommodation of migrant laborers working on Qatar's numerous infrastructure projects has long been a contentious issue.
Qatar, which will host the football World Cup in 2022, has been condemned by human rights groups, including Amnesty International, for providing "squalid and cramped accommodation" for its large migrant workforce.