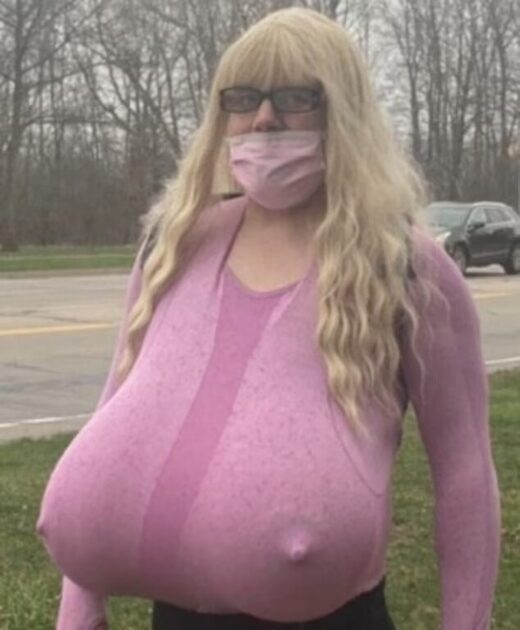 A Canadian high school teacher has sparked controversy after pictures emerged of her wearing large breast prosthetics while teaching students.
Kayla Lemieux, a Manufacturing Technology teacher at Oakville Trafalgar High School in Ontario, has been pictured online teaching classes while wearing the huge prosthetics, which stretch her clothing and stick out prominently.
Ms Lemieux, who began transitioning from being male to a female a year ago, has gone viral online after students took photos and videos of the teacher, seemingly without her knowledge.