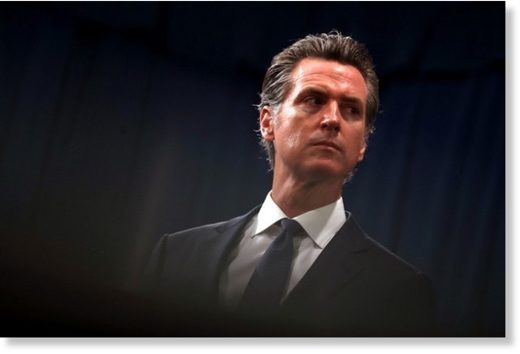 At issue is whether lockdown orders improperly fly in the face of the First Amendment.
The battle over the impact of coronavirus lockdown measures on Americans' religious observances has reached the Supreme Court as a Southern California church and its pastor made an emergency appeal for relief from executive orders issued by Gov. Gavin Newsom.
Lawyers for the South Bay United Pentecostal Church and Bishop Arthur Hodges asked the justices to step in Sunday after a federal appeals court panel rejected a similar emergency application Friday.
The decision from the 9
th
Circuit Court of Appeals came on the same day President Donald Trump publicly backed churches seeking to escape various stay-at-home orders in place across the country. Trump said he was ordering governors to exempt churches "right now" by declaring religious services to be essential, although he
lacks any evident legal authority
to impose his view on state officials.