Above, Tony Blair was pelted with eggs and shoes by anti-war protesters in Dublin last week.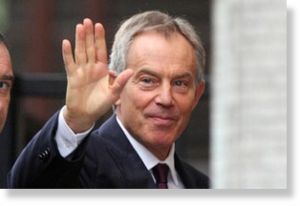 Former prime minister Tony Blair is considering cancelling a high-profile signing of his new memoir because of planned protests.
Mr Blair said he was concerned about the potential "hassle and cost" to the police of pressing ahead with Wednesday's event in central London.
Eggs and shoes were thrown by demonstrators at a previous signing in Dublin and anti-war groups have promised a mass protest outside the Waterstone's store in Piccadilly.
The ex-PM said it was "sad" that people wanted to disrupt such events
but indicated he may call it off amid evidence that other hostile groups were set to join in.