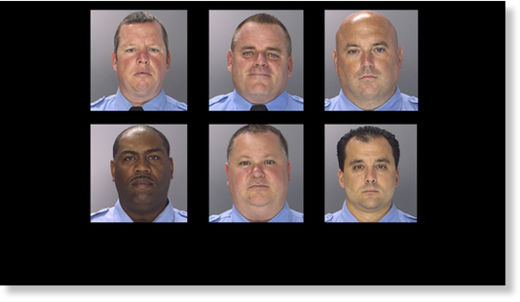 In the trial for six ex-Pennsylvania narcotics officers accused of conspiracy, robbery, extortion, kidnapping and drug dealing during a six-year racketeering scheme, opening statements began with a verbal sparring match between the lawyers.
The former Philadelphia police officers were charged with committing a variety of crimes between February 2006 and November 2012, among them beatings, threatening to shoot suspects, busting into homes without warrants to steal drugs and money, and the distribution of narcotics.
The officers standing trial are Thomas Liciardello, 38; Brian Reynolds, 43; Michael Spicer, 46; Perry Betts, 46; Linwood Norman, 46; and John Speiser, 44.
"Make no mistake about it ‒ taking money while armed and while exercising your power as a Philadelphia police officer and keeping it for yourself and your co-conspirators is robbery, even if the money is illegal drug money," Assistant US Attorney Anthony Wzorek said during his opening statements on Monday.
He told jurors the former officers routinely broke into homes without search warrants and ransacked them to steal drugs, cash, a Rolex watch and other valuables.