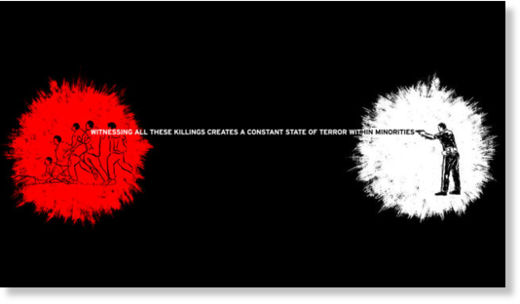 Last Saturday, Walter Scott was driving his Mercedes in North Charleston, S.C., when he was pulled over by police officer Michael Slager for driving with a broken taillight. Scott had a complicated life, as many of us do. He was
employed and engaged
; he owed back child support; in all likelihood he
really
didn't want to go to jail. When Slager approached, Scott ran.
There is video of what happened next. Our first clear view is of Scott twisting his doughy body away and moving—half-sprinting, half-waddling—from Slager through an abandoned, grassy lot. Initially, the scene is almost comical. Scott's legs have 50 years' worth of wear on them, and appear to have but 50 yards' worth of running in them. For a brief moment, the video takes on a familiar quality, like something from an episode of
Cops
. Instead of pursuing, though, Slager, 33, draws his handgun and fires seven times. After a pregnant pause, Slager shoots once more. Around 30—less? more?—feet into his desperate dash, Scott falls to his knees, and then onto his belly, and sprawls facedown beneath a tree.
Only then does Slager move again, walking toward Scott.
"Put your hands behind your back
now
!" he orders. Scott doesn't comply. When the officer gets to the body, he handcuffs Scott's arms behind his back, then stands up, like he's forgotten something. He first walks, then jogs back to the spot from where he shot, and picks an object off the ground. As a second officer approaches Scott, speaking into his walkie-talkie for a medical kit, Slager ambles back over, then drops the object on the ground next to the dead man.
"This just doesn't sound right," Scott's surviving brother, Anthony, would later say. "How do you lose your life at a traffic stop?"
On Tuesday, Slager was charged with murder after a cell-phone video of Scott's death was released. Thanks to technology and chance, we now know a lot about Scott's final seconds. He was executed. It's right here: