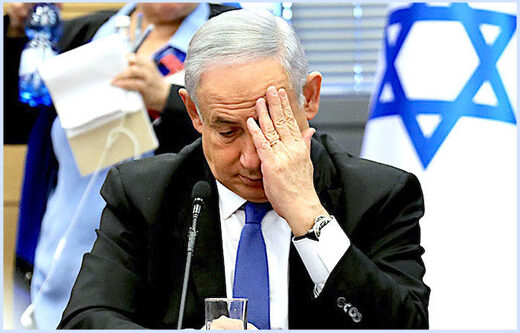 Israelis flocked to the streets to decry the government's ban on mass demonstrations, which they see as a distraction from PM Benjamin Netanyahu's corruption trial.
The noisy gathering ended up in scuffles with police.
The crowd, numbering hundreds, amassed in Tel Aviv
when night fell on Tuesday, carrying homemade
placards that demanded the resignation of Prime Minister Benjamin Netanyahu.
Others were seen waving flags and chanting slogans in unison.
At some point, the demonstration became chaotic although police began to get things under control. Officers - some armed, some wearing riot gear - didn't deploy any crowd control measures but used their hands to push protesters away.
Demonstrators flocked to the streets in defiance of new measures passed last week, which prohibit Israelis from traveling more than a kilometer from where they live to protest - and limit rallies to socially-distanced groups of up to 20 people.