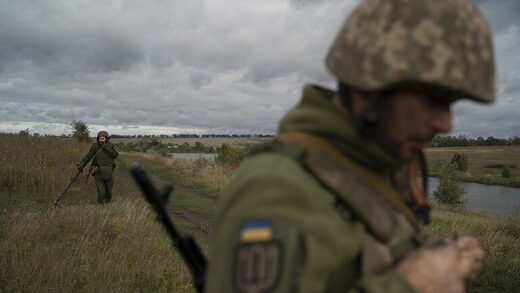 Draft-age Ukrainians are unwilling to fight for President Vladimir Zelensky's "corrupt government" and avoid conscription through bribery, forgery and perilous attempts to flee to neighboring countries, the
Washington Post
reported on Friday.
Within days of Russian troops entering Ukraine, Zelensky ordered the country's borders sealed for men aged 18-60, stationing extra guards along the frontiers to stop potential soldiers from leaving.
Now, with Zelensky's former aide
claiming
last week that Ukraine has lost as many as 300,000 soldiers, fresh men are in short supply.
"Honestly, we need more soldiers. The professional military personnel are running out," an assault team leader with Ukraine's 68th Brigade told the American newspaper.
Kiev has repeatedly expanded its conscription efforts, taking in older men and those previously deemed
unfit
to fight, while reports suggest that
teenagers
could soon be pressed into service.
Ukrainian authorities have already
dropped
a rule exempting men under 28 with no previous military experience from the draft, yet several civilians in this category told the Washington Post that they have no intention of showing up.