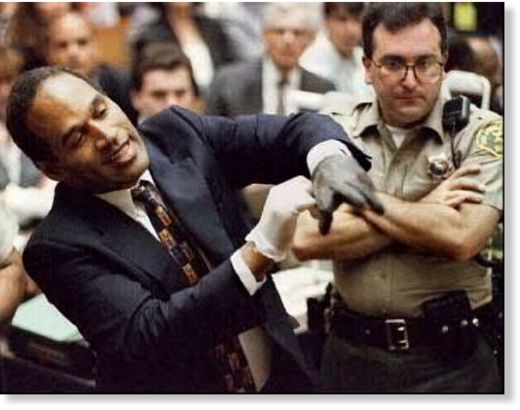 A prosecutor in the O.J. Simpson murder trial said this week that he believes defense attorney Johnnie L. Cochran Jr. tampered with the famous "bloody glove" that was a key piece of evidence in the football star's acquittal.
During the celebrated murder trial, Simpson tried on bloody gloves and held up his hands in front of the jury box to let everyone see the leather bunched up around his broad palms. That demonstration became a powerful symbol for the defense, summed up by Cochran: "If it doesn't fit, you must acquit."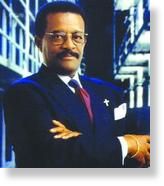 Several jurors cited the too-tight gloves as a key reason for voting to acquit Simpson. But this week, Christopher Darden, one of the prosecutors on the case, told Reuters news service and a law school audience that he believes Cochran manipulated the glove.
According to the
news service:
On Thursday, during a panel discussion about the trial at Pace Law School in New York City, Darden, a member of the prosecution team, declared: "I think Johnnie tore the lining. There were some additional tears in the lining so that O.J.'s fingers couldn't go all the way up into the glove."

Darden said in a follow-up interview on Friday that he noticed that when Simpson was trying on a glove for the jury its structure appeared to have changed. "A bailiff told me the defense had it during the lunch hour." He said he wasn't specifically accusing anyone, adding: "It's been my suspicion for a long time that the lining has been manipulated."
The glove incident was seen as the pivotal moment in the 1995 trial.