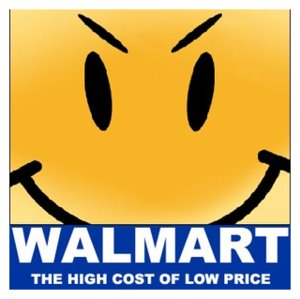 I went into Wal-Mart with the kids on Saturday, something I dread doing anyway, but I had to get some "stuff", and they got all the stuff. The parking lot was full, of course, last minute SNAP purchases. Walked past the Salvation Army guy, sorry dude, no coins or bills smaller than $10 (they should make change). Through the doors to main street USA. Then I was dumb-struck. There was a f#%ing TSA agent right next to the greeter,
checking peoples ID's and going through their shopping bags.
I literally stopped in my tracks I was so shocked. Then this feeling came over me; it started in the back of my head/neck and came flying into my frontal cortex - pure rage. I felt utterly violated, and had a strong protective reaction regarding my children. I saw red and my Norwegian/Viking blood-lust was about to be satisfied. Alas, it was a woman TSA agent, some disgusting fat chick; if I strangled her it wouldn't have looked much like self-defense.
Is this what our country has come to? Check-points at Wal-Mart? What if, on the way out, the bitch had decided I needed a body-cavity search (or my children)? Where would they stick their digits up my orifices? In the bathroom on main street? For Crissakes, it's a bad enough assault on my senses to be in the Wal-Mart obeseathon, it's a soul-crushing spirit-vaporizing experience for me. It's proof-positive we are doomed as a country. But then to have a TSA agent doing a free rectal exam on me or my kids?
Let's not be coy about this either. I live in the middle of nowhere. Terrorists couldn't find where I live if they threw a dart at a map of Illinois a thousand times. There is nothing here of any value to any terrorist. If a meteor hit where I live, nobody would know the difference (except I would quit posting on TBP). Yet, the Feds are here searching innocent white-trash rednecks, ones who don't take to kindly to having their privacy invaded by the Feds, BTW, and who are heavily armed.