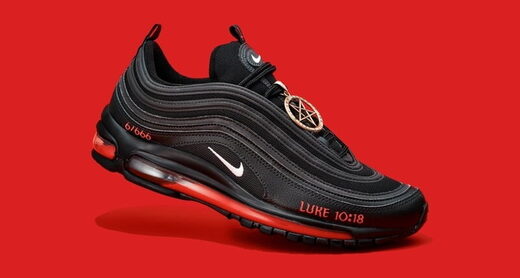 Nike filed a trademark infringement lawsuit against MSCHF, the shoe designer behind Lil Nas X's now-infamous "Satan" sneakers Monday, alleging that the shoe design and marketing implied Nike is involved with the shoe.
The shoe maker cited a need to "set the record straight," according to NBC News, after the shoes went viral on social media and some outraged individuals accused Nike of supporting the "Old Town Road" rapper's embrace of the occult.
Lil Nas X, whose real name is Montero Lamont Hill, is not named in the lawsuit, only MSCHF, which collaborated with Hill on the Satan shoe design, technically a follow-up to the shoe designer's previously released "Jesus" shoe.