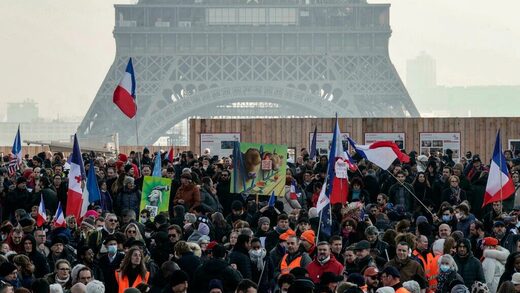 More than 50,000 people protested against stricter Covid-19 measures in France on Saturday, as the upper house of parliament approved a bill introducing a vaccine pass.
Around 54,000 people protested across the country, including 7,000 who marched in the capital, according to the Interior Ministry.
Some held banners that read "Freedom" and "Democracy in danger."
"I'm against the vaccine pass. I'm against mass vaccination - everyone must be free to choose," a protester in Paris told Ruptly video agency.