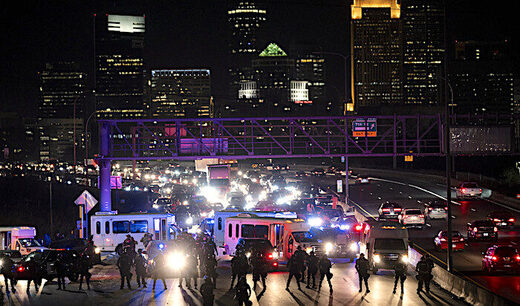 Minneapolis, ground zero for the continuing BLM protests, has approved a plan to add more law enforcement personnel to the city's police department for the remainder of 2020, allocating nearly $500,000 to the force.
The decision was narrowly passed by the Minneapolis City Council in a 7-6 vote on Friday.
The city has allocated $496,800 to bring 20 to 40 additional officers from Hennepin County Sheriff's Office and Metro Transit,
who will be helping the Minneapolis Police Department (MPD) from November 15 till the end of the year.
The idea to bring in reinforcements was floated by the city's police chief, Medaria Arradondo, who revealed that
nearly 500 people have been wounded by gunfire so far this year throughout the city.
"Our resources are hemorrhaging," Arradondo told the city council on Tuesday.
"Our city is bleeding at this moment. I'm trying to do all I can to stop that bleeding and I'm hoping that, having the funds to launch a citywide joint enforcement team initiative, we can try to stop the bleeding in our city."

Comment: So, apparently, are the people! This needs more than a pinch-hit reinforcement band-aid.