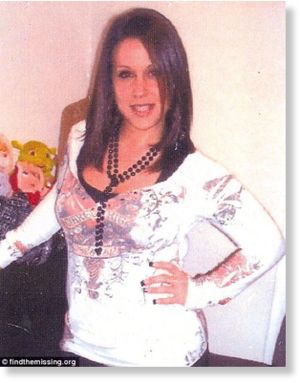 The body of a woman who has been missing for a month has been found encased in concrete in a drum in her basement, her mother says.
Rose Moncarz told CBC News in Canada thather daughter Randy 'Amanda' Lehrer was found at her home in Jersey City, New Jersey.
The police have yet to confirm that the body is Miss Lehrer.