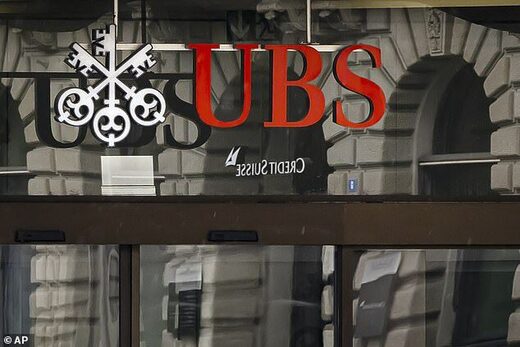 Swiss bank UBS is prepared to take over its troubled rival Credit Suisse but only for a knockdown price, reports said today.
It comes amid urgent talks aimed at
saving
the embattled bank from a bloodbath when the markets reopen.
The two largest banks in the wealthy Alpine nation famed for its banking prominence have been in negotiations with the government throughout the weekend, with the central bank and financial regulators all involved.
The
Financial Times
, which was the first on Friday to report the prospect of Switzerland's biggest bank swallowing up Credit Suisse, said UBS had offered to buy it for up to $1billion.
The transaction would be worth 25 cents (0.23 Swiss francs) per Credit Suisse share, the
FT
said.