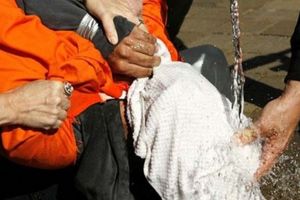 Former US president George Bush has admitted that he personally approved a request by CIA agents to use waterboarding -- a form of torture that simulates drowning.
In his book "
Decision Points
," to hit the shelves on Tuesday, Bush makes it clear that he approved the use of waterbording in interrogation of so-called "terror suspects."
He recalls in the memoir that when the CIA asked him whether it could proceed with waterboarding of Khalid Sheik Mohammed, the alleged plotter of the 9/11 attacks, he replied "Damn right," The
Washington Pos
t reported.