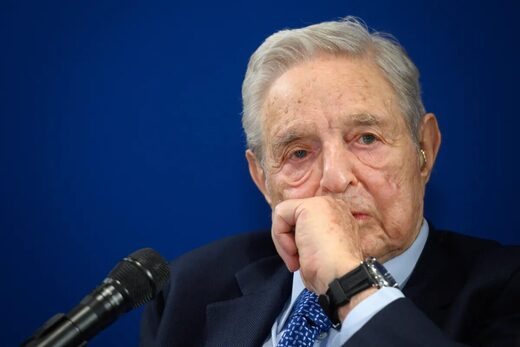 China's mouthpiece Global Times has labeled Hungarian-born American billionaire George Soros a "global economic terrorist" in a tit for tat exchange playing out in dueling op-eds that underscore the rising temperature in US-China relations.
The article, published on September 4 and without citing any evidence, accused the hedge fund manager and philanthropist of
providing finance to Hong Kong's jailed
newspaper owner Jimmy Lai to support the city's anti-Beijing protests in 2019
.
Comment:
'Without any evidence'? Jimmy Lai's role in
destabilizing
Hong Kong is a pretty good and solid example. Using colour revolutions and protests to overthrow a government that isn't compliant to the West has become such a common tactic that even
parents
of ideologically possessed children are wise to the game.
Soon thereafter,
Soros penned an op-ed for the Wall Street Journal that said New York-based BlackRock's recent 6.7 billion yuan (US$1 billion) mutual fund investment in China was a "tragic mistake"
and would likely lose money for the asset manager's clients. Soros wrote the BlackRock investment "imperils the national security interests of the US."