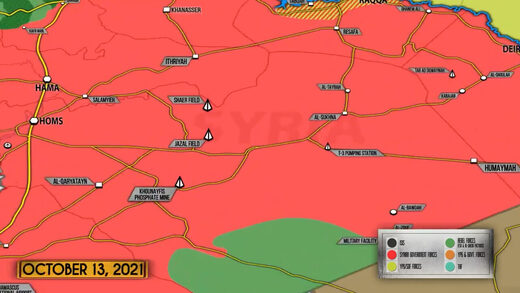 An escalation is taking place in Syria with the sole aim of impeding the Syrian Arab Army's (SAA) activities.
In the late hours of October 13
th
, a series of Israeli airstrikes hit the outskirts of the ancient Syrian city of Palmyra in the eastern countryside of Homs. A Syrian soldier and three pro-Iranian fighters were reportedly killed.
According to reports, the raid was launched from the southeastern area of al-Tanf, which is occupied by the US-led coalition and its proxies.
This is the second Israeli airstrike in Syria within a week. Previously, on October 9
th
Syrian air defenses intercepted an Israeli missile attack above the Homs countryside. As a result, six Syrian soldiers were wounded and some material damage was caused.