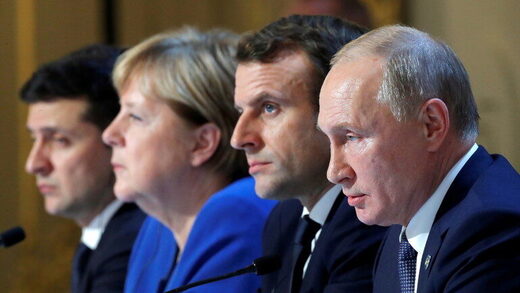 Moscow proposed inviting the US to join the Normandy Format discussions on the war in east Ukraine, but Germany and France categorically refused to allow Washington in, Russia's Foreign Minister Sergey Lavrov revealed on Tuesday.
Speaking at the 18th annual meeting of the Valdai International Discussion Club in Sochi, Lavrov noted that the US is the country wielding the strongest influence over Kiev, and its inclusion in the discussions could be beneficial for peace in the east of Ukraine.
The format talks began in June 2014, when France, Germany, Russia, and Ukraine met in Normandy, on the sidelines of a ceremony commemorating the 70th anniversary of the D-Day allied landings. This group eventually came together to sign the Minsk Protocol a few months later, the agreement that led to a ceasefire in Donbass, in the east of Ukraine.