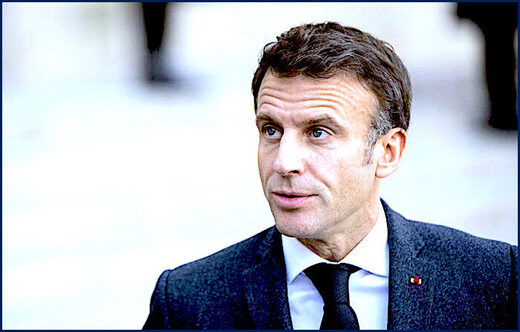 Supporting Kiev isn't enough, there's a need to build peace and talk to Russia, the French president believes...
Russia is a "great nation" which is now actively seeking a new "destiny," French President Emmanuel Macron said on Thursday. The conflict between Moscow and Kiev has become part of this search, the French leader believes, adding that
the West would only see a lasting peace if it contributed to this process through a dialogue with Russia.
"Russia as a power ... is searching for a [new] self and [is] looking for a destiny,"
Macron told Spain's daily
El Pais
in a lengthy interview. "Russia is a ... great nation, territorially and historically," he pointed out, also calling Russians a "great people." Macron admitted that Russia's revival in the 1990s after the collapse of the Soviet Union was a "very difficult" period.
Now, Russia is standing in front of another "abyss," with its future "at stake," Macron stated. While accusing Moscow of "imperialist" ambitions and a desire to decide the fate of its neighbors, the French president still maintained that the West should somehow
help Russia find its destiny.